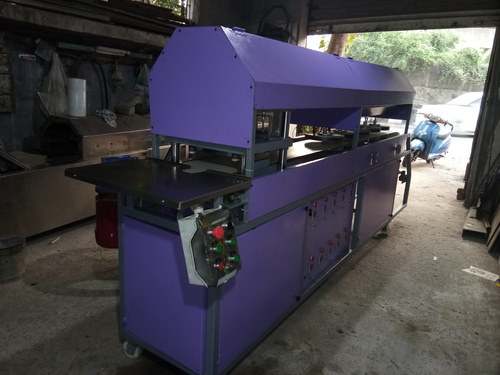 Semi Chapati Puffer Machine
Product Code : 110
Product Description
Semi Chapati Puffer machine
This machine is capable of making 1000 chapatis per hour. It is manufactured using the finest grade of raw materials which we procure from reputed suppliers.

Compact Size - This machine is remarkably compact in size & light in weight.
Simple & Easy Operations - Extremely simple mechanism and user friendly control interface make the operation surprisingly easy.
Robust Construction & Minimum Maintenance - The robust construction ensures virtually no break downs.
Highly Economical - Partly enclosed concentric double stage rotational baking operation efficiently utilize the heat energy with minimum losses.
Time Proven Performance - India's premier engineering institute (IIT Roorkee) has certified the quality, dependability & profitability of the machine after devouring its uninterrupted supply of delicious chapatis for last 5 years.